Can't tell if this cat is in pain being smooshed or is just snoozing…
That is one fat cat on a glass table!
It's a flying kitty!!!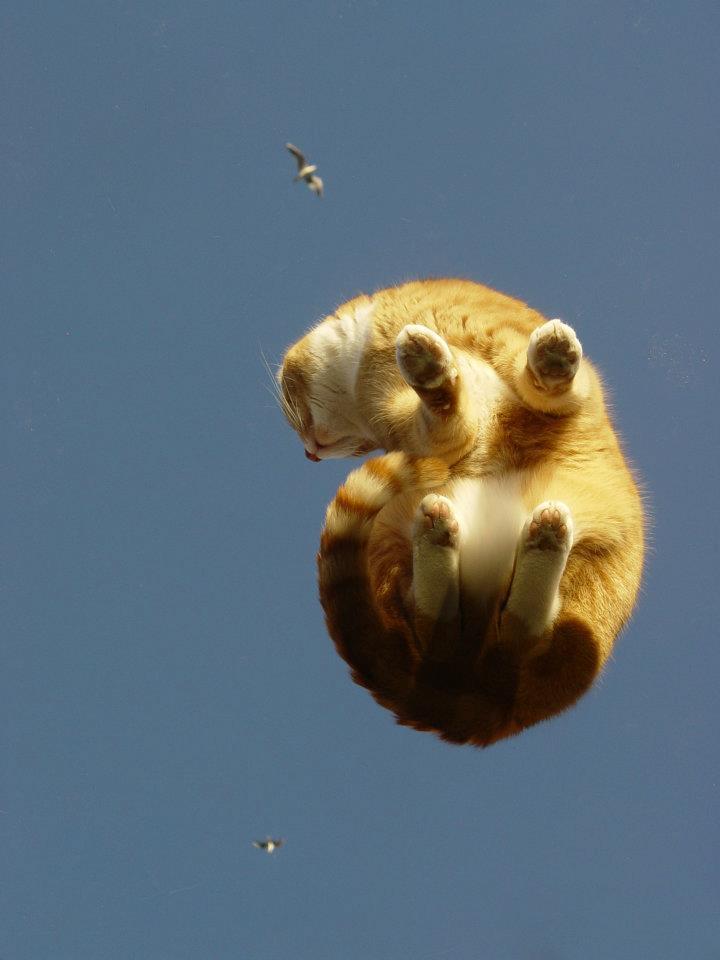 It's common for cats to have pride in their tufty paws.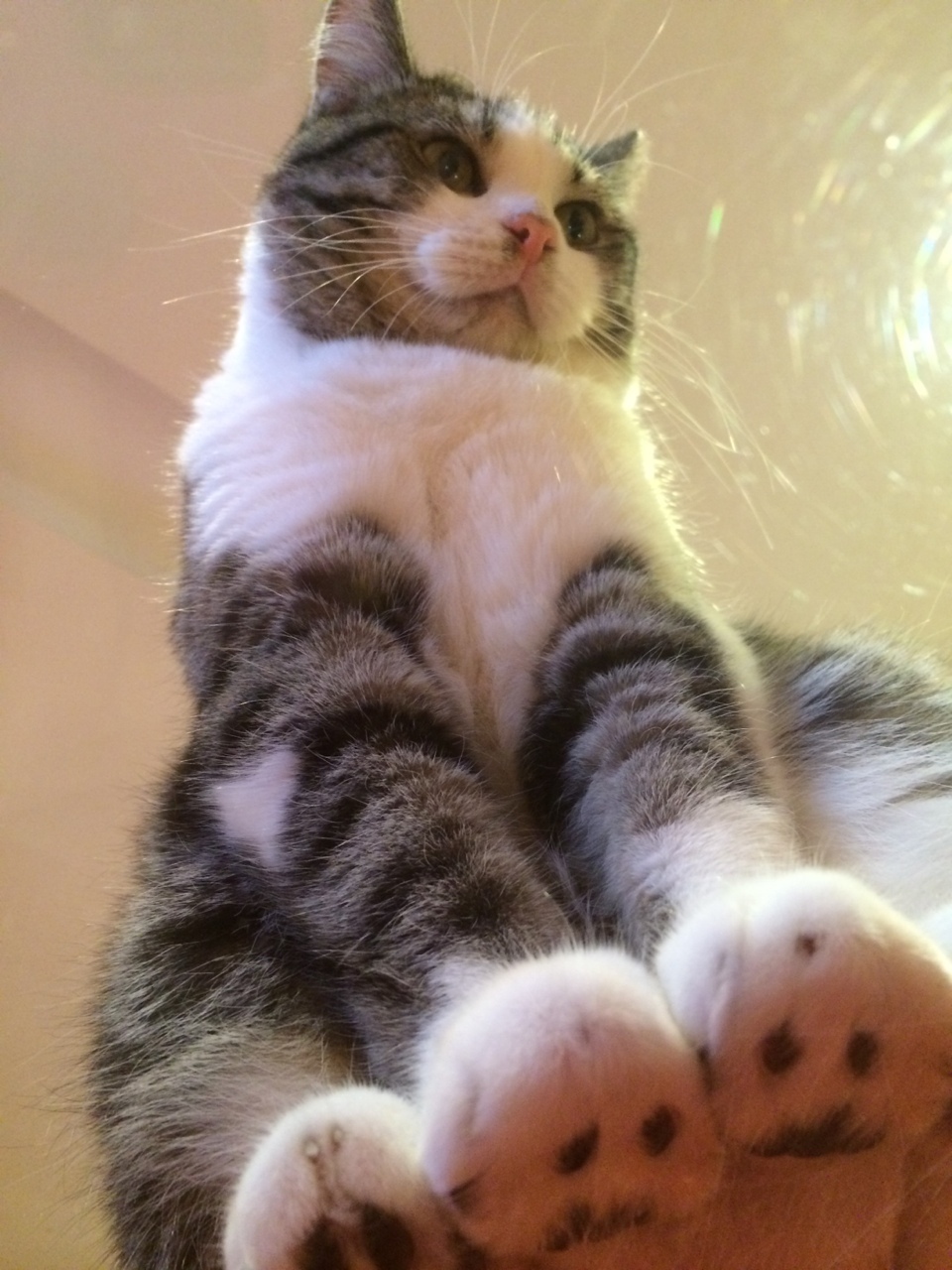 This feline is in prime squishy-mode.
Up-Close Grooming: Uncut And Extreme!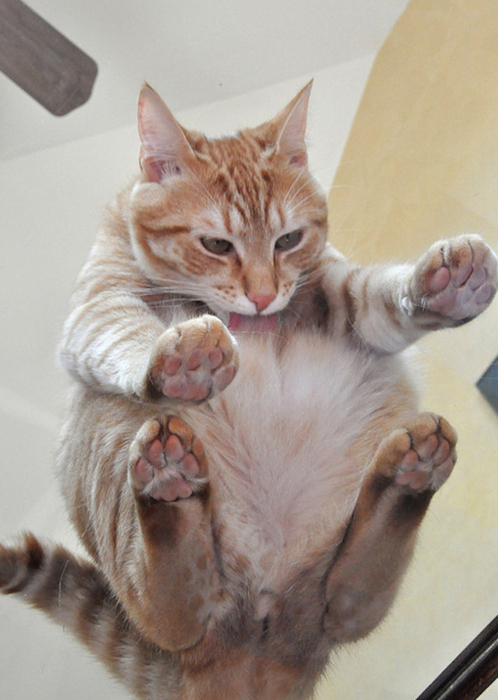 This would make for a delicious sandwich!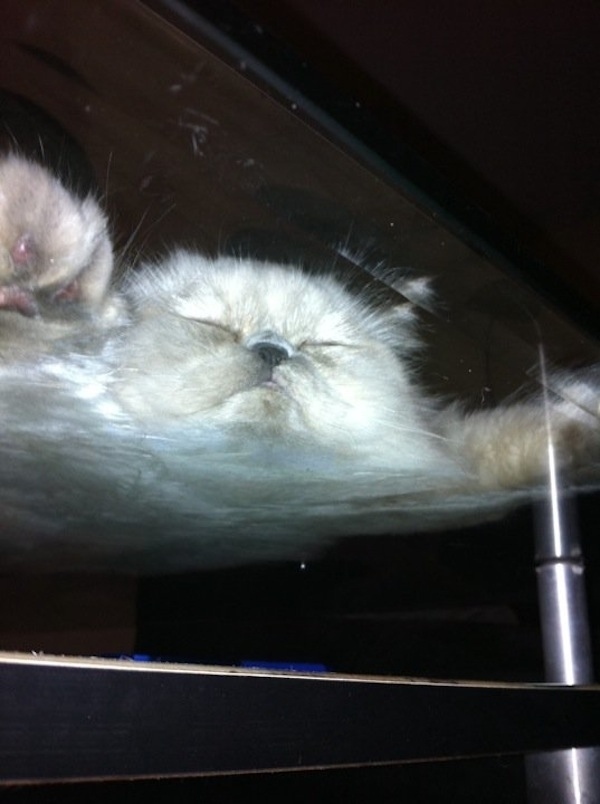 These rounded paws are too cute to not be on display.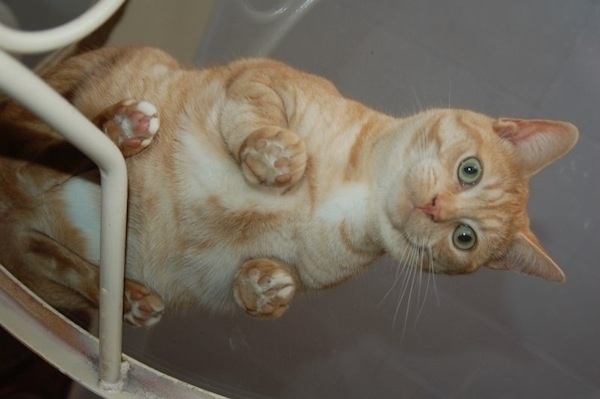 If you are interested in learning more about cats and kittens, try to figure out why cats sleep in sinks!